Even my husband has woken today requesting Tumeric Tea. This is a landmark moment and 'proves' it is effective at symptom relief and the expedition of 'baddies' and 'lurgies'.
On that note I figured it was about time to share this 'magic' potion with you all.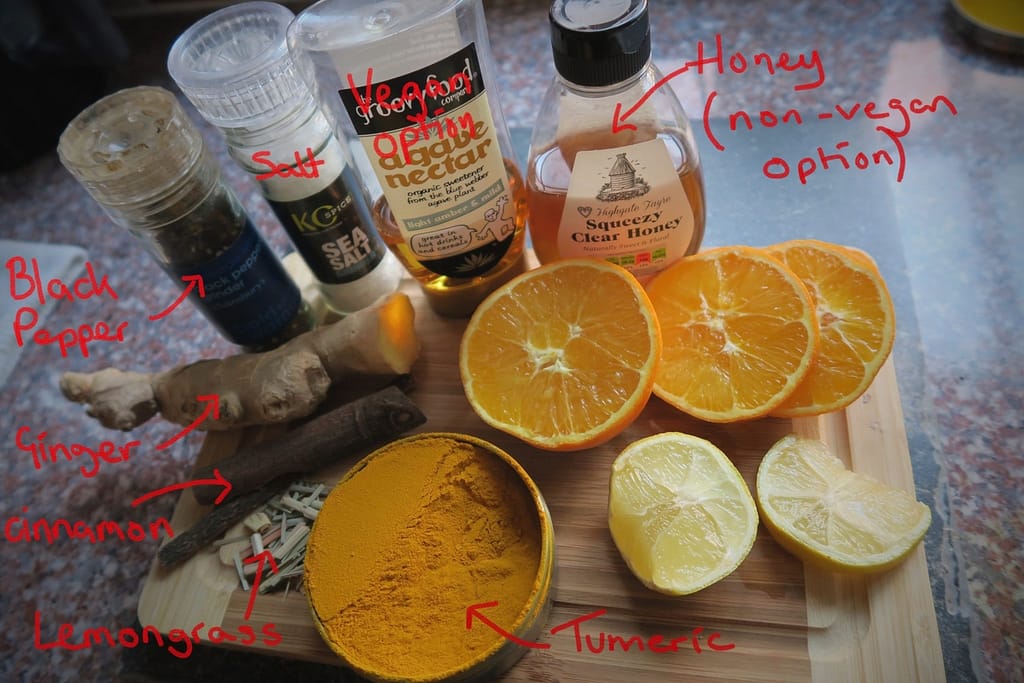 The ingredients are;
Black pepper or peppercorns – a few grinds of your pepper mill or 6 corns
Sea or rock salt, (not table salt – EVER) – one grind of the mill enough
Large orange and a lemon sliced
2 teaspoons tumeric powder – or an inch of root which is a little trickier to find
1 teaspoon of cinnamon or a couple of bits of the bark
1 teaspoon powdered ginger or an inch of fresh ginger root
Dried lemongrass – teaspoon
Coconut oil – 1 teaspoon for the pan
After serving either honey or agave nectar to taste
Throw all the ingredients in to a pan including the coconut oil. Bring to the boil then allow to simmer. 10-15 minutes on very low enough. It doesn't need to cook so much as steep.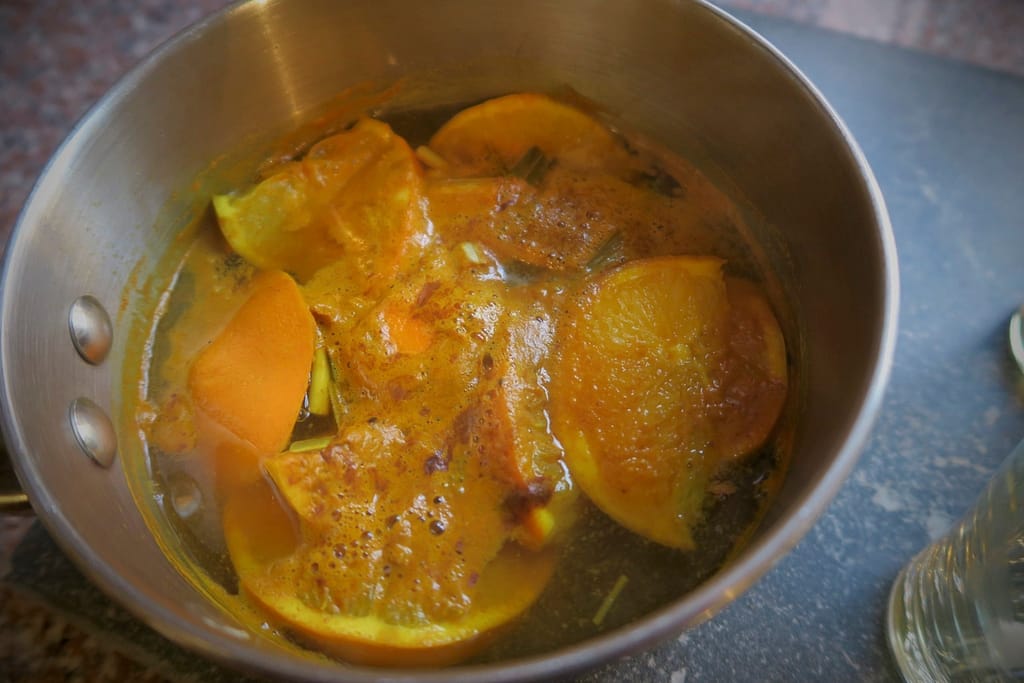 Prepre your glass or cup with tip of a teaspoonful of coconut oil and sweetener of your choice, agave nectar, honey, other.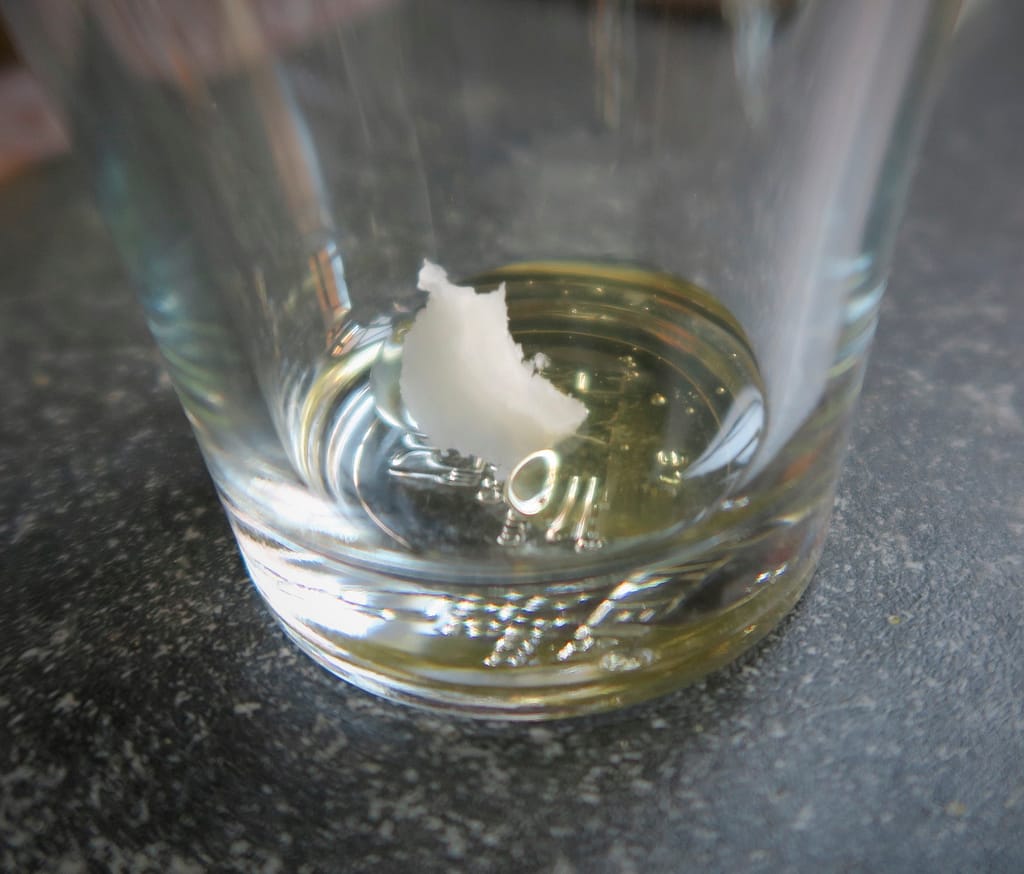 Serve tea warm into your prepared glass or cup. There are a few bits in the tea so you can use a strainer.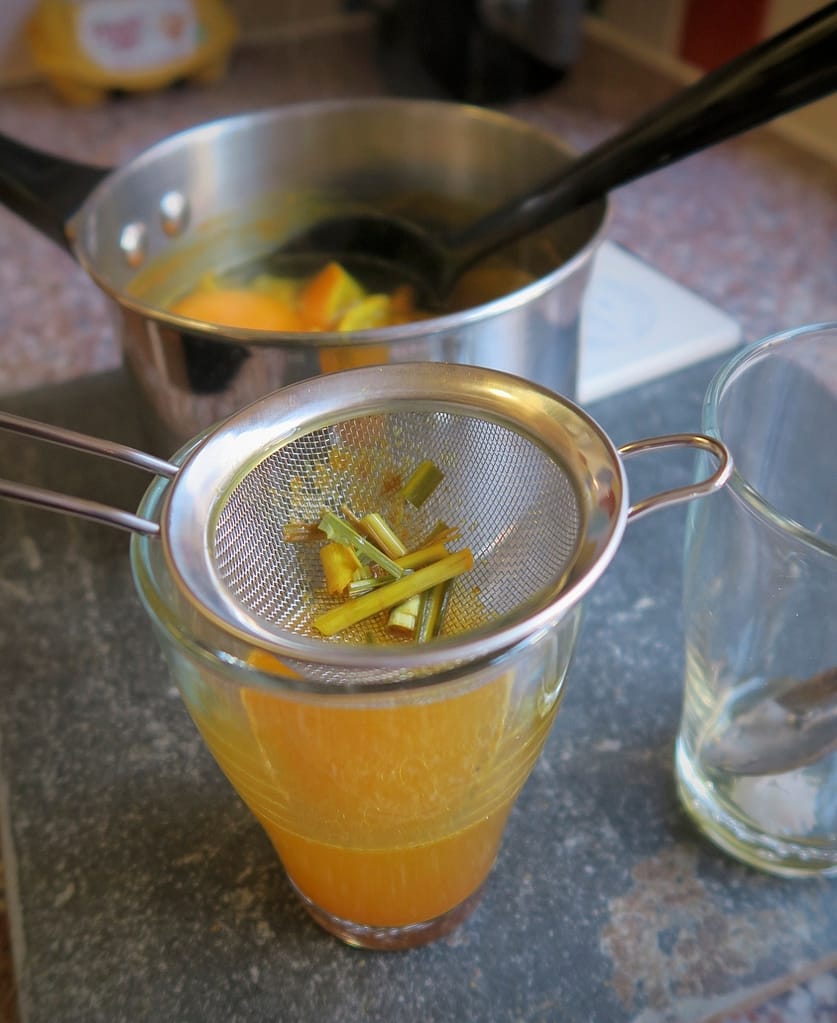 If it's still too grainy you can use a coffee filter paper or a purpose made empty tea bag.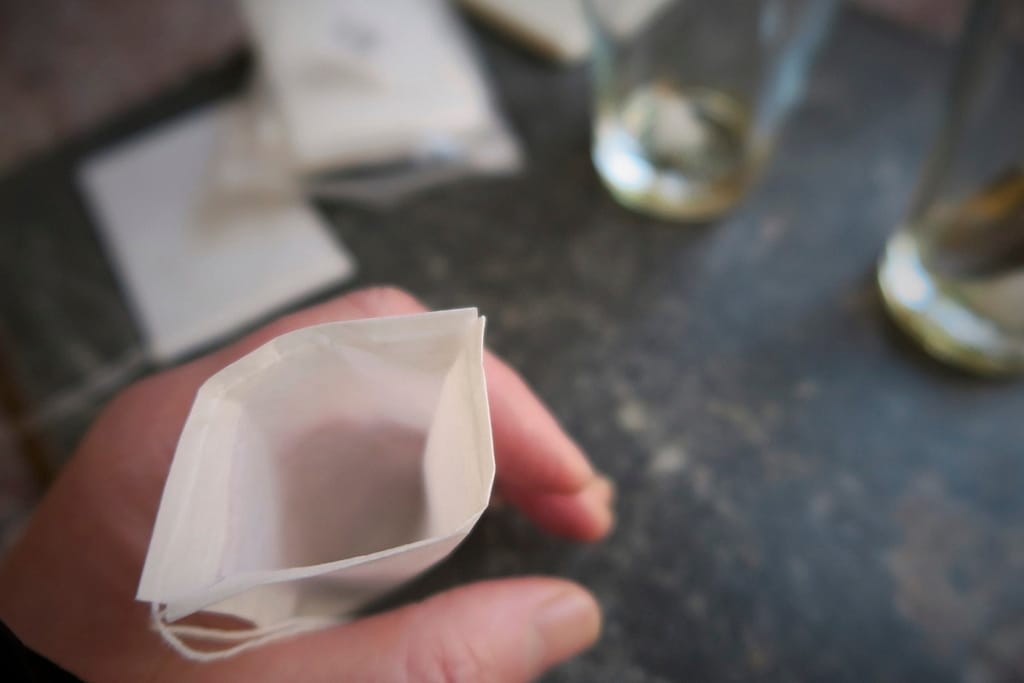 Use tumeric, cinnamon and ginger roots steeped if the powders are a bit grainy for you. It does settle at the bottom like a good Turkish coffee but I tend to swirl and glug it back to get all that goodness.
Heating honey is not recommended so ADD your sweetener after you have served this mixture into your glass or cup.
The addition of a little coconut oil into the drinking vessel is because the tumeric is  fat soluble. The coconut oil aids its transportation around our body tissues.
Don't get too uptight about the 'rules'. The main compound here is getting the tumeric down you. The other bits are to make it bearable. You may wish to change it up a bit. That's fine but this is a nice warming winter drink to ward of the chills, soothe the digestive tract, where Ayurveda believes is the root of many dis-eases, is anti-inflammatory and anti-viral.
I keep the pan on the stove top for a day or two and just keep topping it up with water, simmering and serving as I go.
Cheers
x